I'm sitting here with my oldest as we wait to ring in the new year. This is always the time of year when people think about what they can do differently, how they can improve themselves, and I am no different than everyone else. I've already committed to getting healthy, saving money, and making necessary improvements to our home. But I also wanted to change how I approach the books I read during the year.
My reading goal this year is at least 75 books, about 6 books a month. Instead of mindlessly going to the library, and picking out random books, I'm dedicating the first of every month to laying out the books I plan to read that month. I still plan on reading young adult books so that I can help my middle school students find books that speak to them, but I am going to read more genres!!
Here's my list for January:
Drum Roll, Please – Truman possible. I tried to read this one this summer, and I was so bored. Hoping it picks up a little more.
Skyward. I've started this one, and I am enjoying it so far. Another possible Truman, and given the first few chapters, I wouldn't be surprised if it made the list.
The Miscalculations of Lightning Girl. This is the last possible Truman that I need to read, but the copy our school library had is lost, and I keep forget to reserve it from my public library. Doing it today! I have only heard good things from those who have read it, so I'm looking forward to it.
One of my dear friends, Sam, gave me the coolest poster for Christmas where I scratch off the books that I have read. I THINK the books are the top sellers; I'm really not sure. There are a lot of classic novels, but a few more recent books as well. One of the books on the list that my co-teacher said I HAD to read was The Princess Bride. Adding that one to the list for January.
Becoming by Michelle Obama. I'm going to finally finish this!
Harry Potter and the Half-Blood Prince. I wouldn't be surprised if a Harry Potter book was on my list each month. Between me re-reading the series for myself and reading the series for the first time with my youngest, I am bound to be reading on each month.
My Hero Academia. My oldest is really in to anime and graphic novels. She loves this series, so I told her I would try it out.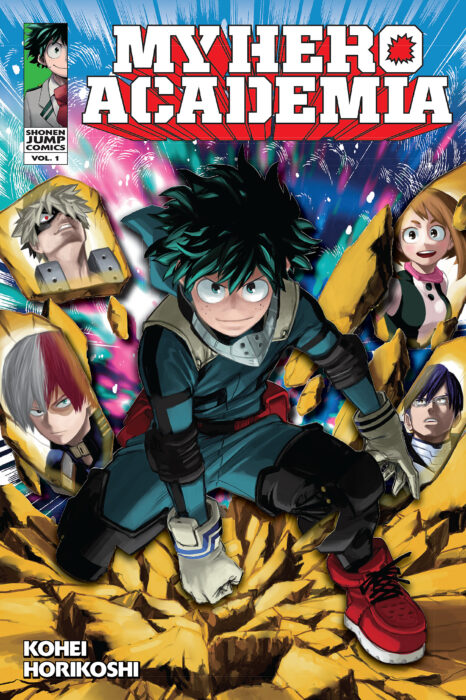 I cannot wait to see what this year brings. Happy New Year, and happy reading!